Welcome to Worldwide Holiday
Your first step into skateboarding.
Whether this is your first skateboard or your hundredth, we've got you covered.
Our custom, prebuilt complete skateboards come pre-assembled ready to ride.
Sizes of All Ages
We offer a range of pre-assembled skateboards sizes built for juniors, teens, girls and boys, men and women alike. Skater owned and operated, we believe that your board graphic should reflect you, whether you're a kid or a grown up that never lost your childhood.
Product Features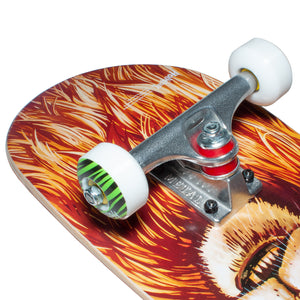 built with gravity poured trucks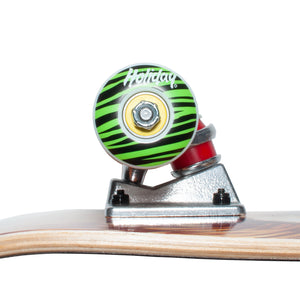 99a Pro Grade urethan wheels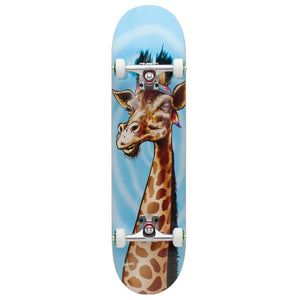 100% Maplewood
Best Pre built Skateboards For Beginner
We strive to make high quality components so you can have the best ride possible. Our completes are built with gravity poured trucks, 99A Professional Grade urethan wheels, 100% Maplewood. Holiday completes are guaranteed to last longer than any other complete skateboard at our price.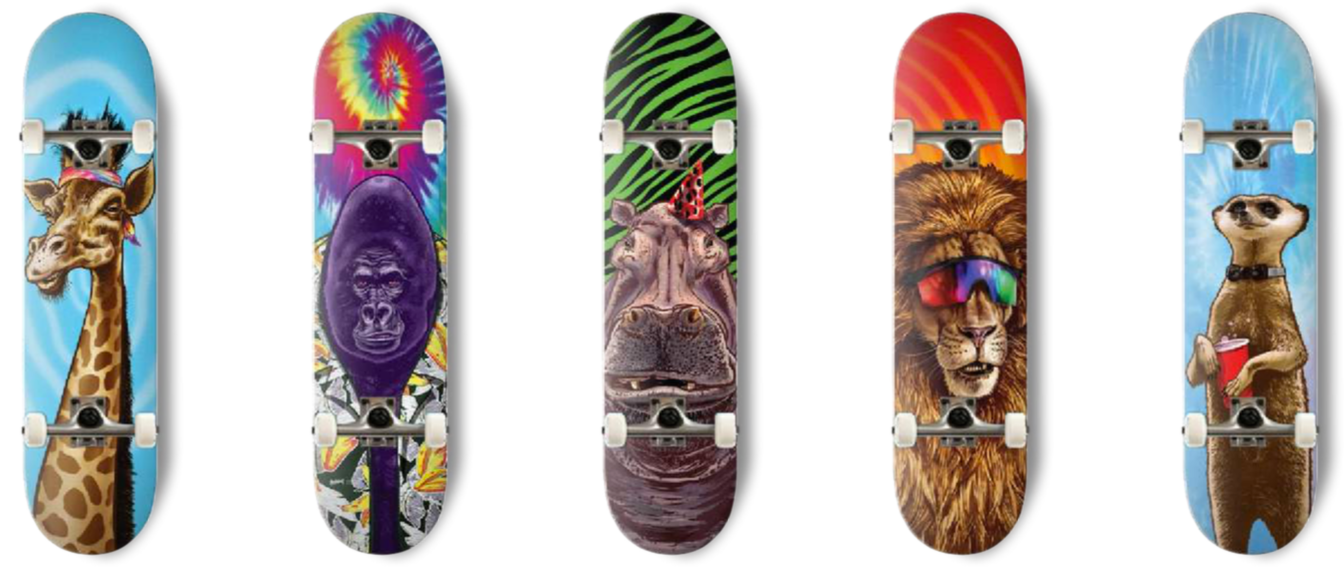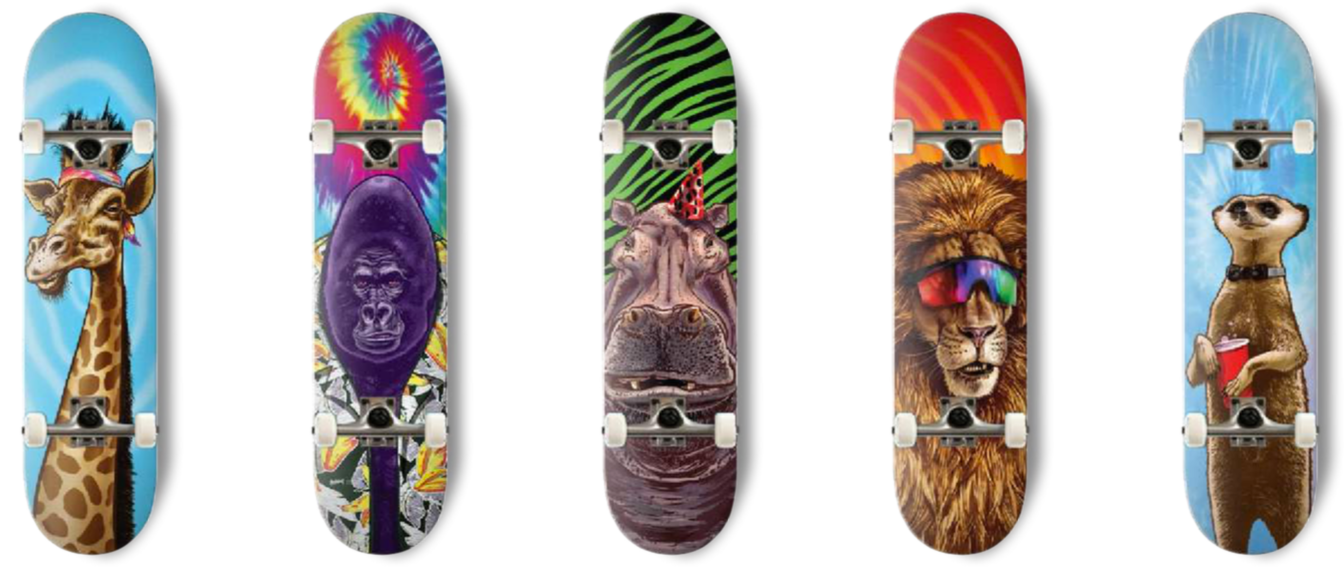 Ready to Ride
Pre-assembled Skateboards for Kids including trucks, bearings, and wheels.
Now Sold At Zumiez
Our decks can be found at the best skate shops around the world.
Ready to Ride Skateboards for Kids. out of the box.
The Best Kid's Skateboard - Featured at SkateFest